Home
>
Products
>
Handheld InkJet Printers
>
Handheld InkJet Marking and Coding Barcode Printer
print expiry dates, lot numbers, text graphics and barcodes on cardboard Case Goods or Plastic and Metal Products...High Resolution InkJet Marking, up to .50 inches (12.7mm)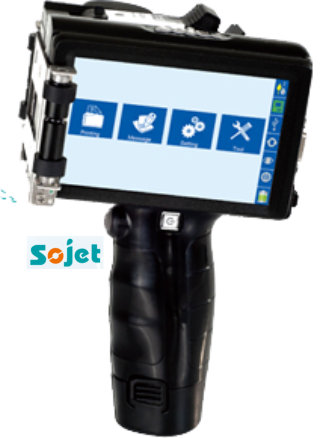 The Elfin 1H Handheld InkJet Printer is an esay to use, plug-and-play printer that makes Package Marking and Products Marking simple and efficient...with a very professional High Resolution imprint.

Imprint 1/2 inch-characters; Text, Consecutive Numbering, Time and Date, as well as graphics and compliant barcodes. The SoJet TIJ Ink Cartridges can be interchanged in the Elfin1H Handheld Printer to accomodate InkJet Printing on absorbent surfaces, such as cardboard, then switch cartridge when printing nonabsorbent surfaces, such as metal, wood, plastic, or glass. Common uses are for, printing part or serial numbers and Barcodes, lot and expiration date coding. The Color Touchscreen display allows you to easily select the message that needs to be imprinted.


*The printer has built-in Configuration Software allowing the user to pre-configure customized imprints, or copy these imprints via the onboard USB Port.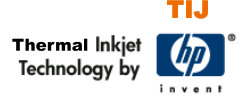 Features of the Elfin 1H Handheld InLine InkJet Printer


Multiple line imprints, imprints can consist of, Variable(s) data
Variable Print Data can be configured; Counters, Expiration Dates, Barcodes, Graphics/Logos, etc.
Automatically advances the Time, Date and Numbers internally
The Multiple line imprints can be scaled...i.e.; each line can a different size
Imprint Sizes: Multiple Lines - Smallest 1/16 inch(.039")(1mm); up to 1/2 inch (.050") (12.7mm) maximum imprint can be configured.
Color Touchscreen Controller
Store and recall the imprints; and initiate printing all via the touchscreen
Ink Cartridges: Ethanol, Acetone; in various colors; Black, Red and Blue
The Elfin1H Ink will print on and ink will adhere to; porous/absorbent surfaces AND non-absorbent surfaces including, concrete, metal, glass, wood, cardboard and plastic
(Ink will NOT adhere to plastics made of Low-Density Polyethylene (L.D.P.E.)
Selectable Languages: English, Spanish, Chinese, French, German, Japanese, Portugese and Russian.


Battery provides up to 6 Hours Continuos Operation
Power required for recharging - 90V-240V/50-60Hz, 60 Watt
Roller Wheels must contact surface for printing.
Not recommended for printing on round or circumferences.



Consider the Supplier behind the System...
"Since 1962"
Instant Printing
Print anywhere and anytime.
Human Bionics Design
Ergonomically designed, for comfort.
Up To .50 Inch Imprint - Multiple Lines
Maximum of .50 inch (12.7mm) imprint, and multiple lines can be configured for printing.
5 Inch Color LCD Touchscreen
Controller Screen (800x480) built into the Elfin1H printer.
Vector Font Editor
Default font is Arial, allows user
to load fonts they need.
Data Counters - Custom Arrays
Date/Time, Expiry Date, Shift Codes; Counters for Lot-Box Codes and Serial Numbers.
Variable Barcodes
Variable Barcodes or static barcodes.UPCA, UPCE, EAN13, EAN6, INT25, CODE39, ENA128, PDF417, DATAMATRIX, CODE128
Or, load the symbology you require.
Smart Device Detection Intelligent Detection of external devices, such as; Barcode Readers.
Connectivity Ports for Data
standard Ethernet Port allows connection to your system network, while USB port can be utilzed for local loading of data to be printed as well as for Backup.
Database Integration Support
PC Software supports the timely printing of data stored in; MS Excel, MS Access, SQL2000,SQL2005, SQL2008, etc..
High Resolution InkJet Printer
InkJet Printing from low resolution of 50dpi, up to high resolution 600dpi.
Ink Cartridge Smart Detection
Calculates the yield of printable character(s), based on configured imprint size and Ink Cartridge type. Automatic calculation of remaining ink volume.
Access via User Security Roles
Flexiable User Access can be configured with Security Roles (operator, technician, administrator),
as well as support for teams or groups.
High Performance Batteries
Internal Rechargeable Dual-Battery Packs, provide approximately 6 Hours of continous printing.
.
Elfin 1H Handheld InkJet Printer
Barcode Printing, Text and Lot Numbers and Expiration Date Printing.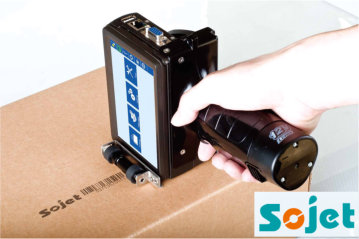 Product Resources
brochures, manuals, technical specs
User Manual for Elfin 1H Handheld InkJet Printer
Printer Dimensions: 4.84"(w) x 9.30"(h) x 5.65"(d)
Printer Weight: approx 2 lbs

Kit Shipping Weight: 6 lbs





Elfin 1H Handheld InkJet Printer, with
standard Ethernet Communications and USB Port and DB-15 Port

Software is built-in, No PC required.

5 Inch, Color Touchscreen Controller

Internal Dual-Battery Pack
(approx 6 hours continuos operation)

Power Supply for charging

Product Deflector Plate and guide roller wheels, (wheels must contact surface to be printed)
USB Stick with User Manuals and installable PC Software version





Item: ElfinJET-HandMark1

Our Price: $2,399.00


System Accessories
Optional Upgrades and Supplies
Replacement Versatile Black InkJet Cartridge
for SoJet Elfin 1H

Ink Color=BLACK
(Very Bold Black)
Item:
CART-21S-Black
Price:
$99.00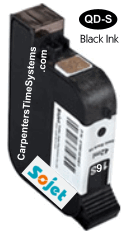 Replacement Solvent Black InkJet Cartridge
for SoJet Elfin 1H

Ink Color=BLACK
(Very Bold Black)
Item:
CART-16S-Black
Price:
$135.00
Replacement Solvent Red InkJet Cartridge
for SoJet Elfin 1H

Ink Color=RED

Item:
CART-19S-Red
Price:
$175.00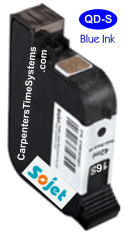 Replacement Solvent Blue InkJet Cartridge
for SoJet Elfin 1H

Ink Color=BLUE

Item:
CART-18S-Blue
Price:
$175.00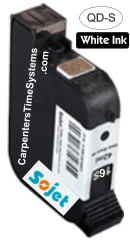 Replacement Solvent White InkJet Cartridge
for SoJet Elfin 1H

Ink Color=WHITE

Item:
CART-20S-White
Price:
$189.00