Home
>
Products
>
Calculate the Savings and ROI for Time and Attendance System
...from Carpenter's Time Systems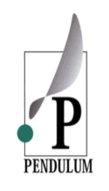 Acroprint Time and Attendance Systems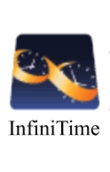 InfiniTime Time and Attendance Systems

Calculate your Savings below.

Implement an automated Time and Attendance System for your business!


Many companies only consider the potential cost savings from the elimination of manual calculations, when their
total return on investment when implementing a Time and Attendance System is generated from three different areas:
by reducing processing time, the elimination of human errors in calculations, and by preventing time theft.


Your largest savings may come from hidden costs that may not have been considered.
By analysing only the savings possible by eliminating manual calculations, a small company of only 10 employees would most likely elect not to purchase.
However, this would result in an incomplete decision that would cost the company thousands of dollars annually!


Enter your own information into the form below to calculate the approximate amount of money your company could save annually, by implementing a Time and Attendance System. Note: This form requires JavaScript.
Enter Your Information
To be conservative, this study is based upon saving approximately 1.5% of your gross payroll,
however the APA estimates that most companies will save closer to 5% of gross payroll costs.
We provide a Diverse Product Offering, to meet your exact requirements. We specialize in Time Clock and Attendance System, Time Date Document Stamp Equipment and Handheld InkJet Coding and Marking Printers....Contact Us with your product of interest..

Call Toll-Free 1-888-838-5391 or Contact us via E-Mail.
Time and Attendance Systems for the large enterprise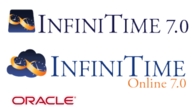 500 to 5000+ Employees...InfiniTime is the Time & Attendance software for large enterprises and growing companies. A robust solution powered by the included Oracle database, designed for ease of use and addressing complex Payroll and HR Timekeeping.
Read More