Home
>
A few words about us
Integrity & Trust, Since 1962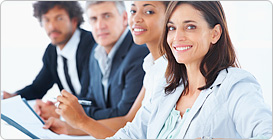 Carpenter's Time Systems is a family owned and operated company. The company was founded by Fred Carpenter and his son Nathan Carpenter in 1962. They started as a dealer of the Cincinnati Time Recorder line of Time Recording Punch Clocks, Time Date Stamps and Parking Control Equipment.
As the company grew, Fred and Nathan established the company as a provider of quality timekeeping products and by providing the very highest integrity of services and support to their customers.
This has been the formula for the success and longivity of Carpenter's Time Systems and that business practice continues on to this day.
In 1985, Nathan's oldest son, Lance Carpenter joined the firm, and sought about learning the trade of Time Clock repair. As his product training and business experience increased, it was strongly evident that he had a passion for the business, and that providing a Win-Win, Fair and Equitable approach was first and foremost.
Many things have changed, over the years. Carpenter's Time Systems is well known and maintains a solid reputation throughout the industry, and is one of a handful of the older firms offering Time Clock and Attendance products, that have transitioned
successfully
into the technology world of Enterprise Time and Attendance for large and small businessese alike.
Or attention to detail is typically unmatched. We can provide consultation, design, implementation and support of any system we supply.
Consider the Supplier behind the System...
"Since 1962"