Home
>
Products
>
Handheld and Electric Document Embossers
ensure security of official documents with raised seal embossing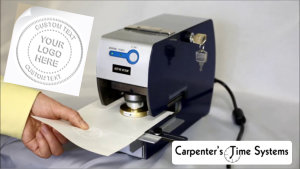 New KON SecureSeal 60 Handheld Embosser Seal
The New Kon SecureSeal 60 Embosser produces raised Embossed Seal on documents. Choose from Text Seals or Artwork Seal.
Read More - Shop Prices

Widmer E3 Electric Document Embosser
The Widmer E3 Electric Embosser produces a Perfect Embossed Seal on official documents.
Read More - Shop Prices
New KON SecureSeal 70 Electric Seal Embosser
New Kon Electric Embosser SecureSeal 70 for whisper quiet embossing and higher volumes.Text Seals or Artwork Seal.
Read More - Shop Prices
Document Embosser Machines
Raised Embossed Seal can't be duplicated
Secure Seal Embosser is used for permanent and unalterable marking of official documents. Used by a variety of Clerk of Courts, County Courts, Companies, Universities, Notary Public, Department of Vital Records and other Governmental Agencies, to securely and accurately control sensitive and official documents; A must in todays volatile world where the need for secure original and validated vital statistics documents is a major concern.
Document Embosser Machines that seal emboss Court Records, Professional Engineer Seals, Certified Certificate of Birth, Vital Records, etc., are another of our specialties. If you need a document solution for Raised Seal Embosser Equipment, Dating, Receipting or Numbering, We Can Help...


Call Toll-Free 1-888-838-5391 or Contact us via E-Mail.
Embosser Facts
The New KON SecureSeal Embosser machine is now the sought after brand, the Electric New KON SecureSeal 70 Embosser that is whisper quiet, just insertion of the document to be validated automatcally triggers the impression, OR the Handheld Operated New KON SecureSeal 60 Embosser that perforates a "Perfect Seal" every time in the certificate paper.

The older Widmer E3 is still offered and popular. For Secure, Unalterable Document Control consider a embosser with a perfect seal, for your government office and workflow.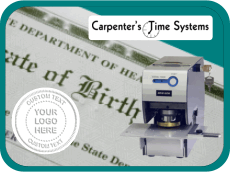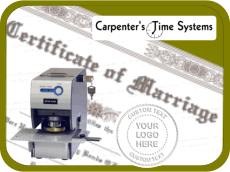 Time and Attendance Systems for the large enterprise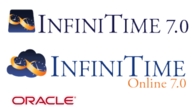 500 to 5000+ Employees...InfiniTime is the Time & Attendance software for large enterprises and growing companies. A robust solution powered by the included Oracle database, designed for ease of use and addressing complex Payroll and HR Timekeeping.
Read More
Resources
Office Machines Flyer
County Clerk Records