Home
>
Products
>
Embosser
>
Electric Embosser Seal Machine
comply with Laws for Notary Seals and Regulations or Legislation when an Embossed Seal is required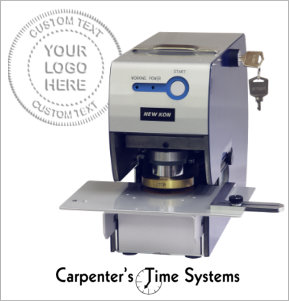 A heavy-duty, easy to use, Raised SEAL Embosser Machine

These machines create "raised" seals in Vital Records Documents, which cannot be duplicated....perfect for compliance when Embossing Seal machines are required to legitimatize original documents for Circuit Court and District Court, Counties Clerk of Courts, Universities, and Corporations as well as Notary Public.
Custom Embosser Seal Engraving is Included... TEXT, and LOGO Seal Artwork
Features of the New Kon Secure Seal 70 Electric Embosser


Just Insert the Vital Records Document to be validated, automatically activates and creates the Embossed Raised Seal.
Built-In Adjustable Back Guage and Side Guide
Whisper Quiet Operation (50dB)
Key Lock Prevents Unauthorized Use
Easily Interchangeable Dies
Operation is Easy and Safe
Sturdy and Reliable
Carrying Handle
Table Top Footprint
Quality Hand Engraved Brass Dies for Embossed Seal



additional New Kon Embosser Machines


SecureSEAL-60-Hand-Operated



Consider the Supplier behind the System...
"Since 1962"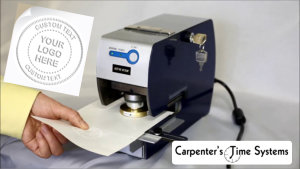 Product Resources
brochures, manuals, technical specs
Dimensions: 3.70"(w)x 11.20"(d)x 7.20"(h)
Shipping Weight: 19.60 lbs.
Secure Seal 70 Embosser Machine (Electrically Operated)
Item: SecureSEAL-70-Electric

Our Price: $2,150.00


Embosser Seal Accessories
Optional Upgrades and Supplies
Call to Order, additional Engraved Custom Embossed Seals, that can be interchanged in your Electric Embosser Machine.
3 ways to order
Call in your Order
(888) 838.5391


Print our Fax Order Form
Fill-n-Fax your order


Time Clock eShop.com Secure On-Line Store




---




Item: SecureSEAL-70- Electric

Our Price: $2,150.00

Availability: Typically ships within 2-3 weeks