Home
>
Products
>
Handheld InkJet Printers
>
InkJet Coding and Marking Printer
expiry dates, lot numbers, barcodes and text, on metal and plastic parts or paper documents, cardboard boxes, etc.

Reiner JetStamp Graphic 970 Handheld InkJet Printer is a Universal Talent...truly remarkable in function and quality in construction.

The jetStamp graphic 970 is a hand-held ink jet printer that marks documents and or products simply and quickly. In addition to number, date, time and text, this device can also print graphics and barcodes. With the MP ink, it is also possible to print on non-absorbent surfaces such as metal and plastic. The 970 is mobile, handy and easy to operate and program. It comes complete with its own software and weighs just over 1 pound. Common uses are for, part numbers, lot and expiry dates, user initials and Date-Time.
The selector-knob allows you to switch through up to 4 stored prints, allowing the user effortless inkjet coding and marking.

*The included PC Easy Set Software allows the user to pre-configure and then download the customized imprints.


Features of the JetStamp 970 Graphic InkJet Coding Printer


One and two, three or four line imprints
Character size of less than 1/8 inches...and larger font sizes of approx. 3/8 inches
Maximum print area, 1/2" (h) x 2 1/2" (w)
Unique self-traversing print head allows user to simply place JetStamp 970 onto surface to be printed
Simple selector-knob for recall of the (4) stored imprints
Store and recall up to (4) Imprints, Imprints can be preconfigured with Custom Text, Time-Date or Numbers
or Barcodes
Print on any absorbent surface, with the use of the standard ink cartridge
MP2 (Quick-Dry) inks and MP3 (Aggressive Quick-Dry) inks are able to print on non-absorbent surfaces including, metal, plastic and glass
(Ink will NOT adhere to plastics made of Low-Density Polyethylene (L.D.P.E.)
Automatically advances the Year, Month, Date and Time internally
Rechargeable Battery provides up to approx 1, 000 prints



additional JetStamp series InkJet Marking & Coding Printers


The JetStamp 790 - One or Two Line Printing on absorbent surfaces only.
Up to 20 Characters Per Line, fixed at 1/8 inch font size.


The JetStamp 790MP - One or Two Line Printing for non-porous / non-absorbent surfaces.
Up to 20 Characters Per Line, fixed at 1/8 inch font size.
The JetStamp 792MP - Requires unit to be plugged into power supply.
otherwise, same features as model 790MP



Consider the Supplier behind the System...
"Since 1962"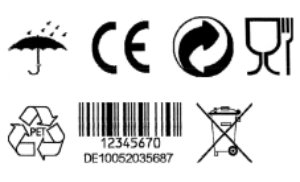 Product Resources
brochures, manuals, technical specs
Dimensions: 5.50"(w)x 3.35"(d)x 6.5"(h)x
JetStamp Graphic 970 InkJet Printer
PC Set Easy Software for configuring imprints
Download Cradle / Charger Base
Choice of (1) Standard Ink Cartridge or
(1) MP2 Quick-Dry Black Ink Cartridge with unit.

*an $40.00 upcharge will apply to the initial order price
for the MP3 Aggressive Quick-Dry Cartridge.
(4) AAA Rechargeable Batteries
Item: JetStamp970

Our Price: $2,299.00


System Accessories
Optional Upgrades and Supplies
Replacement Standard Ink InkJet Cartridge
for JetStamp 970

Ink Color=BLACK
MfgNo.-EM970BK
Item:
CART-970-Black
Price:
$99.00
Replacement Quick-Dry InkJet Cartridge
for JetStamp 970

Ink Color=BLACK
MfgNo.-EM970MP2BK
Item:
CART-970MP2-Black
Price:
$119.00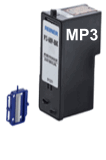 Replacement Aggressive Quick-Dry MP3 InkJet Cartridge JetStamp 970 - (for difficult substrates)

Ink Color=BLACK
MfgNo.-EM970MP3BK
Item:
CART-970MP3-Black
Price:
$160.00

Replacement Rechargeable Batteries
for JetStamp 970

(recommended by mfg)

Item:
MP-RechargeBATTS
Price:
$35.00
White Papers
Logistics
Handheld Printer