Home
>
Products
>
InLine InkJet Printers
>
Inkjet Coder for Packaging Production and InkJet Marking and Coding Printer
print Best By Date and Date Coder for Expiration dates, Batch Code Printer and lot numbers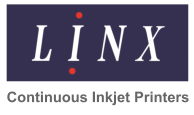 The Linx 10 Inkjet Coder is an easy to use, plug-and-play Continuous Inkjet Printer that makes Packaging Marking and Inkjet Coding of Products, simple and efficient...with a very professional imprint.

The Linx Continuous Inkjet Printer can accomodate InkJet Printing on absorbent surfaces, such as cardboard and nonabsorbent surfaces, such as metal, wood, plastic, or glass. Common uses are for, printing Batch Code numbers, lot and Best By Date expiration date coding. The Color Touchscreen display allows you to easily select the message that needs to be imprinted. Only 25Lbs, makes the Linx 10 Printer Portable and easy for product changeovers.


*No PC required. The Linx Printer has built-in Configuration Software allowing the user to pre-configure customized imprints, or copy/import these imprints and images via the onboard USB Port.
Service the printer yourself quickly using the on-screen instructions. For Remote Monitoring and CIJ Printer Control, Connect the Linx 10 Printer to your company's WiFi network, for use with the optional PrinterNet Software.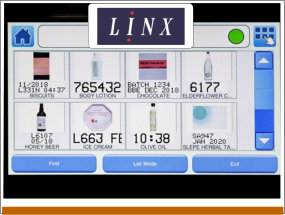 Features of the Linx 10 InkJet Coder Printer


One line or Two Line imprints, imprints can consist of, Variable(s) data.
Linx 10 Inkjet Printers - Suitable for curved and uneven Surfaces.
Variable Print Data can be configured; Counters, Expiration Dates, etc.
Automatically advances the Time, Date and Numbers internally.
The Multiple line imprints can be scaled...i.e.; each line can a different size.
Color Touchscreen allows easy Selection of Print Job by Product Image.
Touchscreen with durable, solvent resistant polymer cover
Store and recall the imprints; and initiate printing all via the touchscreen.
Clean No-Mess Refills using Sealed Cartridges.
MEK-free black CIJ inks siutable for coding onto most dry products/packaging.
The Linx 10 Printer Ink will print on and ink will adhere to; porous/absorbent surfaces AND non-absorbent surfaces including, metal, glass, wood, cardboard and plastic and foils

Selectable Languages: English, Spanish, Chinese, French, German, Japanese, Portugese and Russian.


Contact Power required for operation - 100V-230V/50-60Hz, 32 Watt
Print Speed: Using the Patented Line-Speed Sensor, user can easily calibrate to the line speed of product moving on the conveyor, or by using an optional external Synchronizer/Encoder Wheel
Linx 10 Print Head Mounting: Side Printing, Down Printing and Upward Printing for Bottom Coding.
The LX-2 Kit includes Brackets and Tubes.
Service the printer yourself quickly using the on-screen instructions



optional Linx Printer Kits and Upgrades


Linx 10 Printer is available as a 3-Line Coding Printer.
For Remote Monitoring and CIJ Printer Control, Upgrade to PrinterNet.
Fork Style Product Sensors
Label-Eye Label Gap Sensors
Shaft Encoder



Consider the Industrial Equipment Supplier behind the System...
"Since 1962"
Inkjet Coder Applications for the Linx 10 Printer
Food Packaging Inkjet Coder


Print a crisp and legible Date Code and Lot/Batch Numbers onto food packaging with Linx 10 Inkjet Coder.

Consumer Packaged Goods Linx Date Code Printer


The Production Lines of Consumer Packaged Goods Manufacturers will appreciate the ease of use and print quality of the Linx 10 Date Code Printer.

Code Labels for Electronics Manufacturing with Linx 10 Printer


Inkjet Printing of Small Text Characters onto PC Circuit Boards and Metal Casing found in Electronics Manufacturing.

Personal Care Products Inkjet Coder Printer


Linx 10 inkjet printers are widely utilized to Inkjet Print Single Line Batch and Lot Codes on Personal Care Products Packaging .
Bottom-Printing, Side-Printing or Down/Top-Printing -
Linx 10 Continuous InkJet Printer.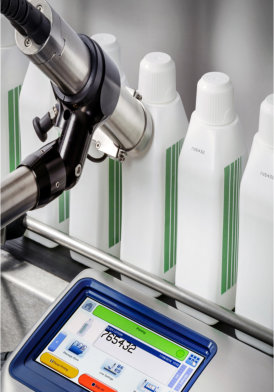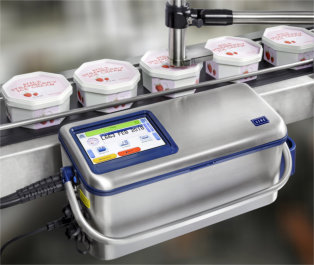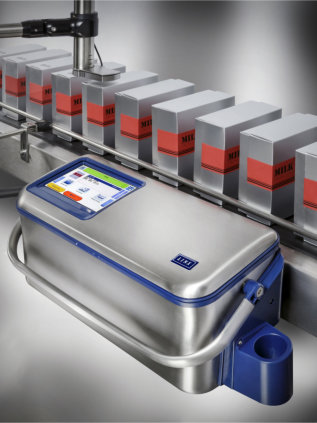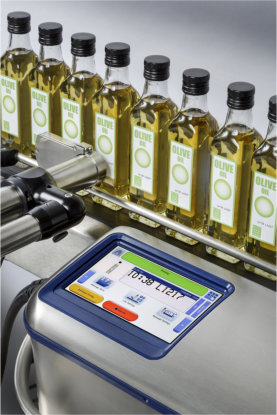 Linx 10 Printer Resources
brochures, manuals, technical specs
User Manual for Linx 10 InkJet Printer
Linx Printer Dimensions: 21.00"(w) x 8.94"(h) x 7.56"(d)
Kit Shipping Weight: 45 lbs

Linx CIJ Fluids Shipping Weight: 12 lbs





Linx 10 InkJet Printer, with
USB Port and Sensor Ports

Line Speed Sensor for quick plug-n-play setup for most product shapes

Photoelectric Proximity Sensor

Software is built-into controller, No PC required.

Controller has 7 Inch, Color Touchscreen

External power supply: 100-230V,50/60Hz

Commissioning Quick-Start Sheet also on-board upon startup

LX-2 Mounting Bracketry - (2) Metal Tubes (11 inch and 13.8 inch), (1) Bi-Directional Bracket, (1) Offset Clamp, Conveyor Bracket

USB Stick with User Manuals





Item: Linx10-CIJ

Our Price: $Call for Quote


Linx Printer Accessories
Optional Upgrades and Supplies
L100/M100 Black Ink
Maintenance Pack
for Linx 10 Printer

Ink Color=BLACK
Item:
CART-M100-Black
Price:
$199.00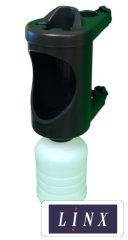 Printhead Wash Station with Bottle
for Linx 10 Printer

mounts to round tube
Item:
KIT-WashStation
Price:
$144.00
Replacement L100 Black Ink Cartridge
for Linx 10 Inkjet Coder

Ink Color=BLACK

Item:
CART-L100-Black
Price:
$225.00
Replacement B100 Blending Solvent Cartridge
for Linx 10 Inkjet Coder

Color=CLEAR

Item:
CART-B100-Clear
Price:
$225.00
Automation Equipment
for Linx InkJet Printers
InkJet Coding Conveyor