Home
>
Products
>
Handheld Inkjet Printers
>
The Handheld Inkjet Printer , model QuikJet is perfect for Inkjet Coding and Marking Packaging, Consumer Packaged Goods and Manufactured Parts and Products. Handheld Inkjet prints on Cardboard, Plastic, Metal and Glass for Direct to Substrate Materials printing.
The QuikJet is an easy to use, plug-and-play Handheld Printer that makes Date Coding of Products and Widgets, simple and efficient...with a very outstanding marking result.

The QuikJet Handheld Inkjet Printer can perform Inkjet Printing on most non-porous as well as Porous surfaces, such as metal, wood, plastic, or glass and cardboard. Common uses are for, Inkjet Coding and Marking of Part Numbers, lot numbers and Manufactured Date coding. Track and Trace Identification for Manufacturing such as; Handheld Inkjet machine-readble 1D Barcodes and 2D QR Codes.
At only 1.20Lbs, this printer was designed with Portability in mind. Easily move it to another location in your shop bringing the printing to the point of activity.


*No PC required. The QuikJet Handheld Printer has embedded Inkjet Printing Software built-in. Pre-configure and store multiple, Handheld Inkjet Printing Jobs customized for each item you commonly need to mark. Inkjet Coding and Marking.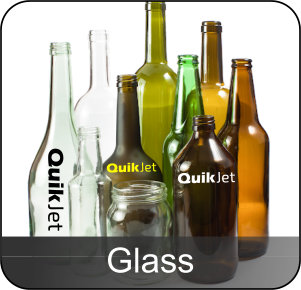 Specifications of the QuikJet


Print Height: 0.50"/12.7mm
Print Multiple Lines of Text
Print Images/Logos
Print 1D Barcode and 2D QR Codes
300dpi to 600dpi resolution<1.4
Automatic Sensor, adapts to speed of operator for perfect print each time
Long Lasting Rechargeable Battery built-in.
Ultra Lightweight, weiging only 1.21Lbs/0.55Kg
Dimensions: 3.54"(w) x 9.00"(h) x 4.33"(d)
Easy to Read 3.5" Touchscreen
Marking Speed: 60/min
Group Printing: Link Messages, Print One-by-One
Counter 1-8 Digits
Quick-Dry Ink Colors: Black, White, Red, Blue, Green, Yellow

Spray Throw Distance 2mm to 5mm
USB Port for Image/Logo Import
Charging Port
Store approx 1000 Print-Message(s)



Consider the supplier behind the Handheld Inkjet Printer...
"Since 1962"
Handheld Inkjet Printer Applications for the QuikJet Label Maker
Handheld Inkjet Printer for Food Packaging Containers


Need a solution for printing lot batch codes, expiration best by dates and other identification information directly onto your food packaging?
Stay current with state and federal regulations.

Handheld Inkjet Printer for Beverage Date Coding


Backup your Production Line, The beverage industry sees many packaging choices and substrates...The QuikJet Printer offers superior Ink Adhesion and perfect Best By Date Inkjet Coding and Marking.

Manufacturing uses Handheld Printing


Manufacturers of Parts need not look further for an affordable and quality machine for direct part marking and Handheld inkjet coding of widgets of all kinds of substrates and shapes.

Cannabis Packaging Require Handheld Inkjet Printer


Our non-mess inkjet cartridge based Handheld Printers are perfect for keeping up with the constantly evolving packaging, labeling, marking and coding regulations for Cannabis, Hemp, CBD, and THC products.

Warehouse and Logistics Handheld Inkjet Print Coding


Eliminating peel and stick labels. The Handheld Inkjet Printer prints directly onto the surface to print accurate machine-readable Barcodes and Logistics Data and/or Images.

Health Beauty and Cosmetics Lot Batch Code Printer


Handheld Inkjet Printers make printing on cosmetics and beauty products easy. Ink Adhesion for Plastic, Glass and Metal Packaging. Deploy a fixture to make quick work printing Lot Codes, Serial Numbers Barcodes and Logos.
QuikJet Handheld Printer in action.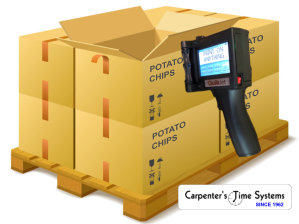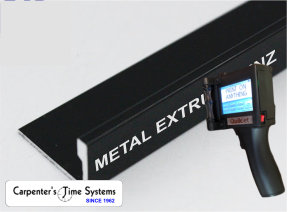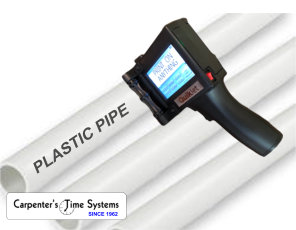 QuikJet Handheld Inkjet Printer Resources
brochures, manuals, technical specs
Dimensions: 3.54"(w) x 9.00"(h) x 4.33"(d)
Kit Shipping Weight: 6Lbs

QuikJet Weight: 1.21Lbs





QuikJet Handheld Inkjet Printer

Quick-Dry Black Ink Inkjet Cartridge,
Ink Adhesion for Non-Porous and Porous Surfaces.

Software is built-into the Handheld Inkjet Printer,
No PC required.

External Charging power supply: 100-230V,50/60Hz

Printing Guide Plate / Printing Fixture

USB Stick with User Manual





Item: QuikJet

Our Price: $495.00


QuikJet Accessories
Optional Handheld Inkjet Cartridges
Handheld Inkjet Printer Black Ink for QuikJet
Color=BLACK
Item:

CART-QJet-Black
Price:
$125.00
QuikJet White Ink Handheld Inkjet Printer
Color=WHITE
Item:

CART-QJet-White
Price:
$209.00
Handheld Inkjet Printer Yellow Ink for QuikJet
Color=YELLOW
Item:

CART-QJet-Yellow
Price:
$165.00
Label Maker Applications for Handheld Inkjet Printers
Date Coding and Print Best By Dates
Print Text, Date/Time onto Packaging or any other item.
Barcode Printing
Print 1D Barcodes and 2D QR Codes.
Logo Printer
Print Images and Logos.
Part Marking
Print Part Number directly onto surface of items.
Handheld Inkjet Printer Video on YouTube