Home
>
Products
>
Bell Timers
>
Laser Engraving Machines for Metal
When Laser Engraving Bare Aluminum it is easy to achieve consistent reliable markings that range from colors of white, charcoal grays, all the way to black dark marks on the bare aluminum. For Bare Aluminum the Laser Metal Engraving Machine outfitted with a Fiber Laser produces fast marking on metal aluminum and does not require any pre-treatment.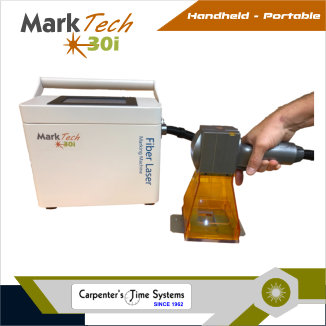 MarkTech30i Portable Laser Metal Engraving Machine
The MarkTech30i is a plug-and-play Metal Laser Engraver that performs Laser Engraving for Metal processes across the manufacturing shop floor, simple and efficient. Industrial Laser Marking Equipment that is Portable, with Handheld Laser Etcher in a single design.This Laser Etching Machine for Metal can also Print Graphics in raster or vector formats and will produce machine-readable 1D Barcodes,industrial 2D Datamatrix Code and QR Codes.
Laser Metal Engraving Machine Price: From $6,295.00
Product Purchase Details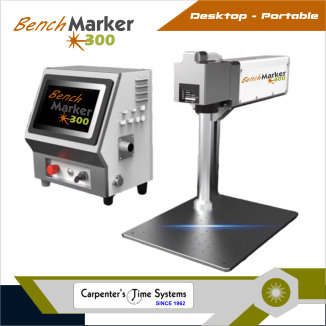 BenchMarker300 Metal Laser Engraving Machine
The BenchMarker300 Metal Laser Engraver processes materials like Metals and some Plastics. Now you can Laser "Print" and Laser "Label" via directly marking onto your metal products and metal parts. Simple to configure for printing Serial Numbers, Date and Time Code Marking, Stencil Text characters. This Laser Etching Machine for Metal can also Print Graphics in raster or vector formats and will produce machine-readable 1D Barcodes,industrial 2D Datamatrix Code and QR Codes. The Benchmarker300 is designed as a Laser Metal Marking Machine, handy and easy to operate and program to produce Permanent Laser Metal Marking and Coding onto small parts and metal widgets.
Metal Laser Engraver Price: From $6,950.00
Product Purchase Details
Aluminum Metals perfect for Laser Etching and Laser Marking
Aluminum is Non-Ferrous Metal utilized in manufacturing
The Laser Metal Engraving Machine can produce Laser Marking and Laser Etching marks directly on the bare aluminum in White and Black colorations. These machine tools for Laser Marking Bare Aluminum can now be sourced from Carpenter's Time Systems and our online store MetalLaserEngraver.com.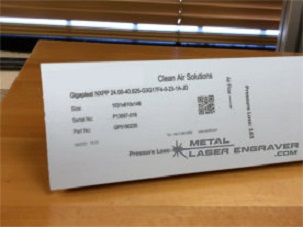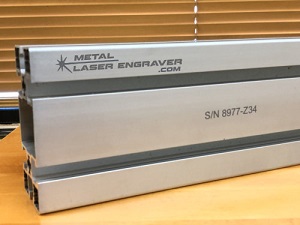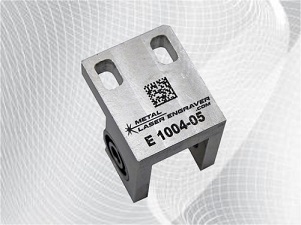 Bare Metals such as the Aluminum Billet and Aluminum Sheet Metal must be marked for track and trace, while awaiting the move to the next manufacturing process or supplier. The Laser Engraving Machine for Metal is designed to create permanent metal marking.
Metal Manufacturing of Industrial Aluminum Sows and Aluminum Castings are well suited for Laser Etching Aluminum with identifying marks for proper handling and compliance.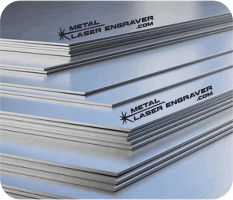 Initiate better efficiency in the workplace or factory with a Handheld Laser Engraver or BenchMarker Laser Etcher Machine. Replace your outdated or broken Laser Marking Systems or add another Laser Machine for offline Laser Marking and Engraving.

Call Toll-Free 1-888-838-5391 or Contact us via E-Mail.
Features any capable Laser Metal Engraving Machine, should have
Stand-alone Operation, No PC required - A PC should not be a requirement for a Metal Laser Engraver with a solid set of features.
Handheld Operation - Portable Laser with Handheld Laser Engraving feature.
Tabletop Operation - Benchtop or Desktop Laser Engraving./li>
Touchscreen Laser Controller - The ability to configure and initiate the Marking Process from an inuitive controller, is a great time-saver and provides ultimate flexibility.
Serial Number Engraver - Laser Controller Software should automate the consecutive serial numbers upon each item to be marked.
Laser Etching unique Font Styles - Our Laser Controller Software is outfitted with many Font Styles for Text and Numbers.
Laser Marking 2D Data Matrix Codes - Need to Laser Engrave complex product data, unlike an 1D Barcode, a standard 2D Data Matrx can contain hundreds of characters that can be printed in a small area of the bare aluminum, and scanned by a scanner machine .
Barcode Laser Engraver - The 1D Barcode is the mainstay for Product SKU's, Serial Numbers and Part Numbers, etc and can be Laser Etched directly on Aluminum .