Home
>
Products
>
Time Clock Systems
>
OATS Compliant Trade Validation System
prints Time Date Seconds, Reports can be generated for SyncTransaction Logs, System Alerts sent automatically via EMail.
Amano TS3000i is a Fast, Simple and Reliable, network based Time Validation Clock system for NASD Traders...ensure your OATS compliancy today.

Assures financial institutions' compliance with FINRA OATS Rule 7430 (formerly NASD OATS Rule 6953 & NYSE 132A).

The user simply inserts document to be imprinted, printing action can be triggerred automatically, or via push-button after insert.

Casino Sports Book Betting, Pharmaceutical and Healthcare Electronic Records, Wealth Management Firms, Hospitals and Emergency Rooms all have comliancy requirements that can be met with the Amano Time Validation Clock system.

*The Software is embedded in the TS3000i, allows the Administrator to connect/login via a web-browser to pre-configure imprints, email addresses for alerts and run Sync Transaction Reports, etc..


Features of the TS-3000i


Synchronization logging data maintained per FINRA OATS Rule 7430 requirements.
Maintains time less than 4/10 of a second over a 24-hour period once synchronized.
Status, transaction, and configuration reports can be run via a web browser.
Automatic Date, Month and Year change.
Automatic Daylight Savings Time adjustment.
Selectable for Right or Left side printing.
Selectable Imprint format.
Easy to replace Ribbon Cartridge.
Prints through up to 6 carbon copies.
Integral diagnostics including LCD display, transaction reset, and manual time sync.
CUSTOM COMMENT TEXT..Prints alphanumeric custom comments
*Up To 21 Characters, including spaces



Benefits of Amano's TS-3000i Time Validation Clock System


Time is automatically synchronized directly to NIST or choose your internal/external NTP time source.
NO software required on server or desktop, software is embedded in device.
PLUG n' PLAY, stand-alone web-browser based with Zeroconf Protocol
*(Zeroconf) is a set of techniques that automatically create a usable network IP without configuration or special services. This allows minimal IT staff involvement to connect TS-3000i's together and expect them to work automatically. Service Discovery Performed in LAN & WAN.
Fast, 2 imprints per second.
SIMPLE, Do-it-Yourself Ethernet wiring connections
*Time Stamp machines connect with a standard Ethernet connection..
ALARMS, Convenient system support provided by visible alarms on time stamp imprint and LCD display should synchronization not occur
*Email notification of clock status and/or failure to synchronize time.
Event notification through SNMP traps enables network administrators to centrally manage time clock performance.
User set Sync schedule of up to 12 times/day for improved accuracy.
Supports Dynamic Host Configuration Protocol (DHCP).
Memory protected by coin-type for 5-Year, Battery Backup.



Consider the Supplier behind the System...
"Since 1962"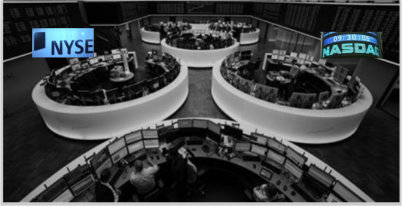 Product Resources
brochures, manuals, technical specs
Dimensions: 6.9"(h) x 5.9"(w)x 6"(d)
Shipping Weight: 9 lbs.

Power: 100/120/230 VAC +/- 10%, 50/60 Hz
(with PoE option, no need for AC power)

Comms: 10/100 Base T (auto sensing), RJ45
network connection





TS3000i OATS Time Stamp Clock

standard Ethernet Port built-in

Software and functionality is embedded in the TS3000i device. Simply log into the device via a web-browser.

User Manual and Quick-Start Guide





Item: TS-3000i

Our Price: $ 1,050.00


System Accessories
Optional Upgrades and Supplies

POE Communications
for Amano TS3000i
*NOT an add-on, MUST be ordered with clock
Item:
TS3000i-POE
Price:
$369.00

Operational Ni-Cad Battery for Amano
TS-3000i Clock

Item:
TS3000i-Ni-CAD
Price:
$45.00

Replacement Ink Ribbon Cartridge for TS3000i

Ink Color=BLACK
MfgNo.-CE-315151
Item:
CART-TS3000i-Black
Price:
$12.00