Home
>
Products
>
inLine Inkjet Printers
>
The Industrial Inkjet Printer , is effective for inkjet coding, inkjet marking, and printing on products and packaging. A Industrial Inkjet Printer creates inkjet date codes, lot codes, batch, barcodes and prints on virtually any substrate.
The Industrial Inkjet Printer model iJET Coder, that directly prints on products, corrugated boxes, packaging, foil bags or documents, simply and quickly.

Choose the iJET Coder TIJ Industrial Inkjet Printer, for easy TIJ Inkjet printing of beautiful high resolution Text, Expiry Dates, Best By Dates, Lot Numbers and Date Coding. Also print Product Graphics, Company Logos and 1D barcodes and 2D Codes with this Industrial Inkjet Printer.

The iJET Coder is robust with features, handy and easy to operate and configure for inkjet printing. No computer requred, It comes complete with its own software built into this Industrial Printer.

Common uses are for, Inkjet Coding and Inkjet Marking of Part Numbers, lot numbers and Manufactured Date coding onto the packaging of Consumer Packaged Goods and product containers.






*Need Assistance. Give us a call or Send us an Email and submit your requirements.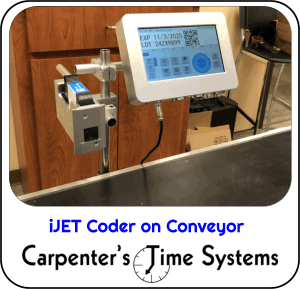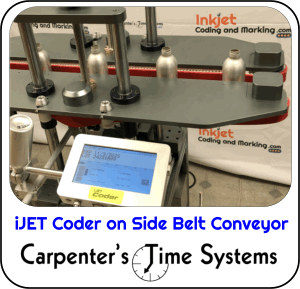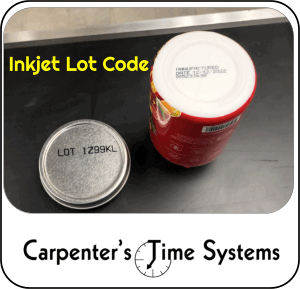 Specifications of the iJET Coder Industrial Inkjet Printer


INKJET CARTRIDGES: Colors Available; Black, White Light Blue and Yellow
The Solvent based inks adhere to Non-Porous surfaces such as Mtal, Plastic and Glass
Print on any absorbant/porous surfaces
Maximum Print Height: 12.7mm/0.50"
Character Height Sizes: less than 1/16 inches and larger font sizes up to 1/2 inch
One, Two, Three or Four Line imprints are possible
Power Supply: 110-240 volt AC, 12V/3A, 36W.
Dimensions-Controller: 36"L x 24.50"W x 48"H
Dimensions-Printhead: 36"L x 24.50"W x 48"H



Consider the supplier behind your Industrial Inkjet Printer...
"Since 1962"
The Industrial inkjet printer is utilized in manufacturing for printing batch codes, best before dates, barcodes and other pieces of information on products and packaging. The Industrial Printer is central to product traceability and product counterfeiting deterrence.
Watch this iJET Coder - Inkjet Industrial Printer in action.
Industrial Inkjet Printer Resources
brochures, manuals, technical specs
Dimensions: 7" Touchscreen Controller
Shipping Weight: approx. 10 Lbs





iJet Coder - Industrial Inkjet Printer system





Item: Industrial-Inkjet-Printer-iJET

Our Price: $1,095.00


Industrial Inkjet Printer Accessories
Options and Upgrades
mONE Bottom Coding Conveyor

Item:

mONE-Conveyor
Price:
$2,750.00
mDUO Side Belt Bottomless Conveyor

Item:

mDUO-Conveyor
Price:
$2,945.00
Applications for an Industrial Inkjet Printer and Glossary of common terms
Industrial Inkjet Printer
Print Text, Date/Time onto Parts, Products and Packaging.
Continuous Inkjet Printer
non-contact Printing characters by spraying quick-drying ink onto the substrate, regardless of the material or shape of the targets.
Date Code Printer

In Line Inkjet Printer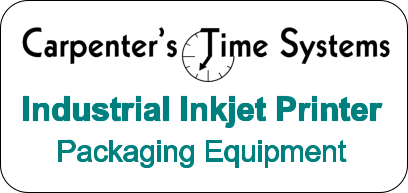 Industrial Inkjet Printer Video on YouTube